Congratulations to today's First Responder: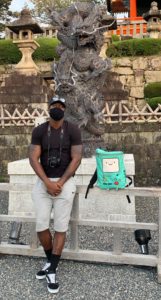 Lavatus Holcombe
Lavatus Holcombe is a Police Officer and he was nominated by his son, Tyson Holcombe.
"My father has been awarded Officer Of The Year in two different departments. He has made a difference everywhere he goes and he is truly the epitome of how an officer should respond to any situation."
Officer Holcombe, we are proud to honor you today, and thank you for your work and dedication!
---
Today's First Responder is brought to you by: